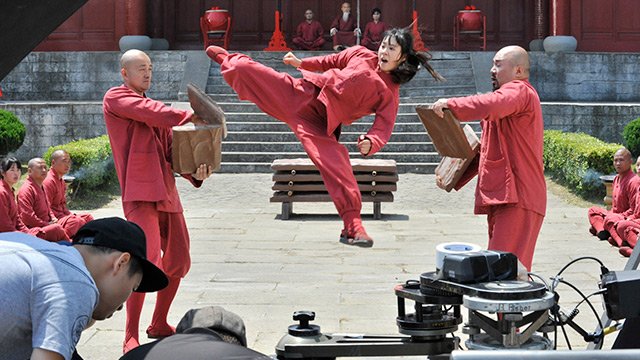 Video & Film Production Services China
If you're looking for a film production service company in China, look no further than POP FILMS ASIA. Specializing in Film Production Services China, our team of film makers has decades of experience in all aspects of film production. While filming in aforeign country may be daunting, rest assured that you are in good hands with the Pop team. From catering to your comprehensive requirements to providing you with the best solutions to approach any needs, our team is ever ready to assist you.
China is blessed with beautiful natural landscapes which range from the untamed to the idyllic. Hailing as the largest country in Asia, it is no doubt that its vast perimeters will fulfil any filmmaker's vision. Capture the beauty of windswept plains at Gobi Desert, the notorious northern face of Mt Everest and even the gorgeous karst scenery of Yangshuo to give your film a surrealistic touch. Every location is a hidden gem waiting to be uncovered by anyone with an instinct for adventure and the Pop team is ready to take on that adventure with you.
Besides being a global economic powerhouse, China has crowned itself as one of the top locations for filmmakers. While it prides itself with a history of civilization dating back to thousands of years which has birthed a country that is rich with culture and history, it has also accelerated to become one of the most modern countries in the world. It gracefully embraces the old and the new – its picturesque rural landscapes and revolutionary urban cityscapes. With diverse locales that will compel audiences, it comes as no surprise that many companies have chosen to carry out their film production in China.
As a film production company in China, we have committed ourselves to provide our clients the best service and experience they can have when they're filming abroad. When it comes to film production service China, our team is always happy to assist and accommodate you in all aspects of film production to ensure a smooth experience throughout your stay. We offer production support ranging from talent and location scouting to equipment and crew services and also photography production support services. With our expertise and experience in producing films, music videos, TV commercials and much more, we strive to offer you the best production solutions.